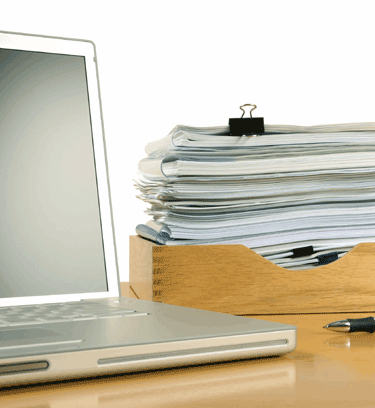 Whether you know exactly what you want or don't have the slightest idea where to begin, through datasmart's iterative design process,
we'll figure out exactly where you need to go.
Here's what to expect:
First, we'll take a good look at your business. This means
walking in your shoes—in the design studio, the warehouse, or
the mailroom—to really understand what you need FileMaker to
do. Determining what information you use most and how you need
it output—e.g. reports, schedules, invoices, packing slips—is fundamental to the development process.
Next, we'll evaluate your current data-management system
and look for opportunities to streamline workflow. Sometimes software has to change to match the business process; other
times, we can identify inefficiencies in the way you're working—
and use software as the engine to drive improvements. We'll look
for both opportunities.
Through cost-benefit analysis, we'll create a development plan. Sometimes, a few simple fixes can go a long way. For more complex projects, starting from scratch may be a better option.
We'll also consider your timeline—to minimize disruptions to your business and ease employees through the change process, you may want to implement a long-term solution in phases. Every project is different—respect for your budget is a constant.
Now, we build. We'll develop your new FileMaker system in
stages, meeting regularly to test out new features and making improvements as we go.
When we've got what you want, we'll migrate your data into your new system, test it out, and make sure that you and your team
know how to use it. DataSmart can do one-on-one or group training sessions, or if you prefer, we'll give you the tools to teach your
staff yourself.